Good news! Today is statistically the most depressing day of the year! According to former university professor Dr Cliff Arnall, the third Monday in January is when it fully hits us that Christmas is well and truly over: the bills are rolling in, we're back at work, and the weather is shit. This all contributes to us feeling down and depressed. But don't worry, if it all gets too much, FUBAR have kindly put together a list of perfect buildings to end it all…
Empire State Building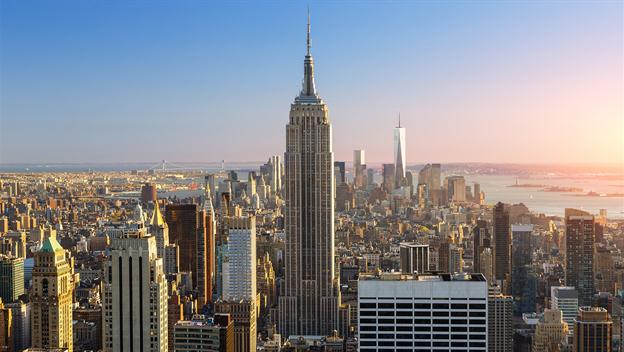 Pros:
Small chance of landing on Donald Trump
Iconic building
Stunning views of New York
Following in the footsteps of King Kong
100% chance of death
Cons:
Flights to New York can be expensive
High fences on the top deck
Long queues to get in
Eiffel Tower
Pros:
Good food in Paris to eat just before
Nice train journey to get there
A hairy armpit experience
Easy access
Kim Kardashian definitely won't be there
100% chance of death
Cons:
Burj Khalifa
Pros:
Tallest building in the world
Opportunity to complete the most epic running bomb
100% chance of death
Cons:
Elevator takes forever to reach the top
Its fucking hot outside in Dubai
Loads of sand in loads of places
Mount Everest's Peak:
Pros:
Highest point in the world
Very rewarding experience, only a handful of people have ever climbed it
Lovely skiing in the surrounding area
Get to wear your new wool gloves
100% chance of death
Cons:
Costs around £7,000 to climb.
Sherpas aren't very talkative
FUCKING freezing
Buckingham Palace:
Pros:
You can always tell whether the occupant is home from the flag outside
It's in the UK
Pretty much guaranteed an MBE or CBE just for turning up
Possible naked sighting of a royal
100% chance of death
Cons:
Crazy security to get past
One of most highly protected buildings in the world
You would be tasered before you could jump
Your death would be blamed on terrorism
So there you have it, FUBAR's quick and easy fix to those #BlueMonday woes.
Get to know FUBAR Radio via Facebook and Twitter.
---